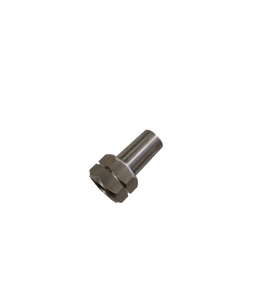 Description
Supplied with the SteamForce 10, this industrial tip forms an essential part of the hose. 
It can be used as a stand-alone part to focus the steam onto a specific area to be cleaned as well as being used with the supplied brushes for surfaces agitation. 
The tip is also needed to ensure the secure connection between the hose and our range of industrial lances. 
Compatible Machines