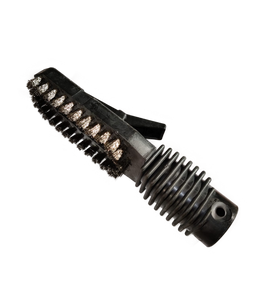 Perfect for cleaning BBQs and grills! The hard steel brushes coupled with steam power makes the removing of stubborn burnt foods quick and easy.
Clip on the back allows for cloths to be attached for final wipe-down to leave a sparkling clean and dry surface.
For our Robby® 3000 and Robby® 6000 machines.