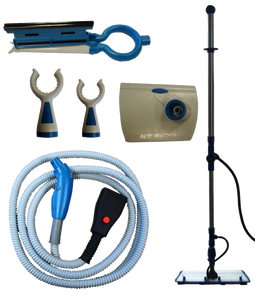 Our unique range of healthcare tooling has been specifically designed for use in conjunction with dry steam in high-risk contact areas. The tools have been independently and scientifically validated by TNO; an independent research facility in The Netherlands.
The tests were devised to investigate and validate the safety, suitability and efficacy of dry steam vapour (DSV) in daily and periodic cleaning practises. The research concluded that DSV delivers a cleaner environment without the need for ecologically damaging biocides & provides a viable method for rapid disinfection and cleaning of high-risk areas that are susceptible to cross-contamination.
When used in conjunction with our SteamCare range of healthcare machine, these specialist tools mean you can tackle infection control issues with confidence!
Items included:

Documentation